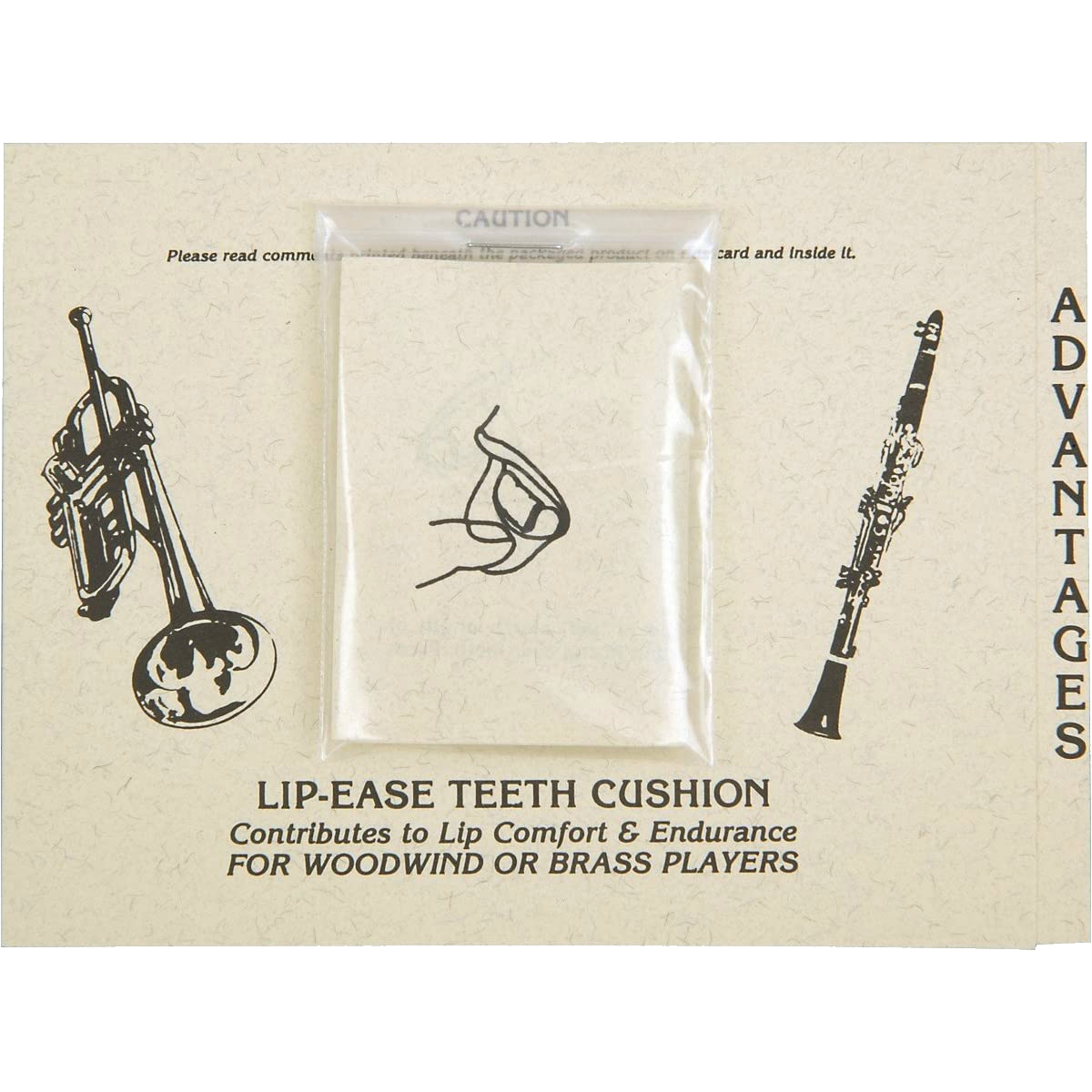 Lip-Ease Teeth Cushion
by Bay Woodwinds Products

Protective, flexible cushion fits over the lower or upper teeth.
Cushion minimizes discomfort and irritation resulting from: Sensitive lips - Extended playing periods - Reed selecting / adjusting sessions - Orthodontia / Braces - Sharp, jagged and uneven teeth.
Lip-Ease Cushion does not interfere with embouchure. Players can select the desired cushion thickness for comfortable lip protection without losing the natural "feel" of embouchure contact against the teeth.
A single layer of Lip-Ease is approximately .005" in thickness.
$9.50
Have any questions?
See Our FAQ page OR Email us at: reedpros@gmail.com
SHARE: