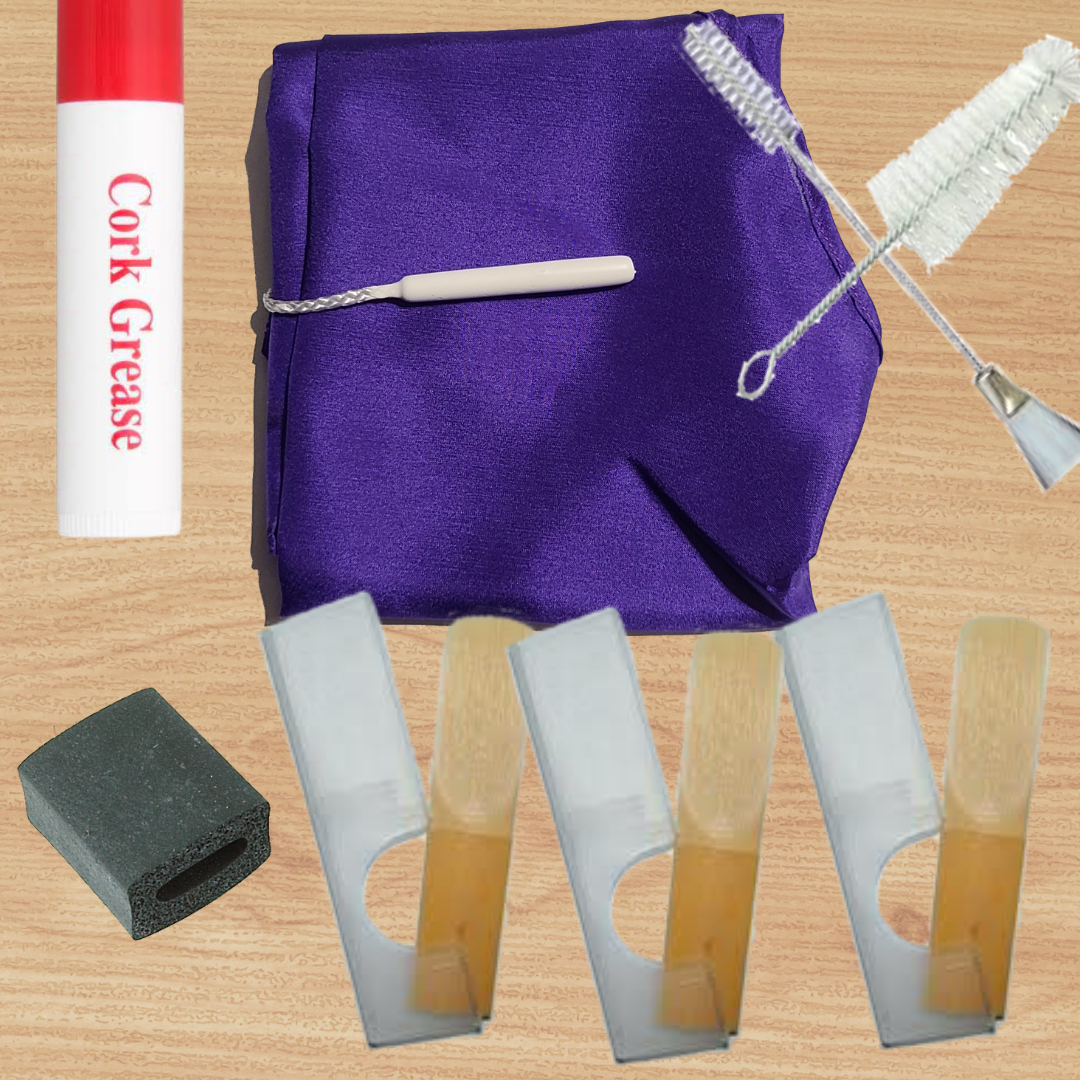 Clarinet Beginner Band Kit
by Reed Pros

🎵 Reed Pros Beginner Band Kit: Unleash Your Musical Journey! Get started on the right note with the Reed Pros Beginner Band Kit, curated for aspiring musicians like you.🎵
Save 12% off total list price vs. buying these items separately!
This kit includes:
3 Rico Clarinet Reeds: Experience rich tones and smooth playability.
GEM Clarinet Swab: Keep your instrument clean and pristine.
(swab color not guaranteed as pictured)
Thumbeze Thumb Rest: Enhance comfort and control.
Cork Grease: Ensure your joints are effortless
and extend your cork life.
Woodwind Mouthpiece Cleaing Brush: Effortlessly maintain peak performance and good hygiene.
Instrument Duster Brush: Preserve your clarinet's elegance and sound.
Elevate your playing and embrace your passion with the Reed Pros difference. Order your Beginner Band Kit today and start making beautiful music!
$29.65
Have any questions?
See Our FAQ page OR Email us at: reedpros@gmail.com
SHARE: