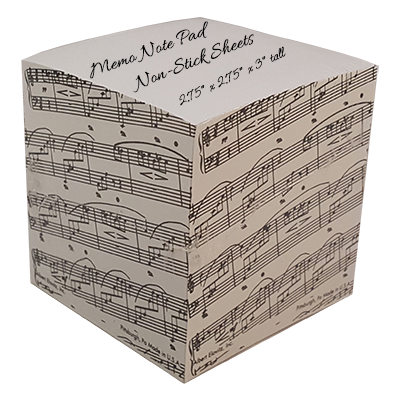 Sheet Music Memo Cube

Musicians - take note! A great gift for your favorite music teacher. This white sheet music memo pad features musical notes on a staff running diagonally around the sides of this memo cube.
Memo Cube Details:

The cube measures 2.75 inches by 2.75 inches and is 3 inches tall.
Non-sticky note sheets.
$9.95
Have any questions?
See Our FAQ page OR Email us at: reedpros@gmail.com
SHARE: