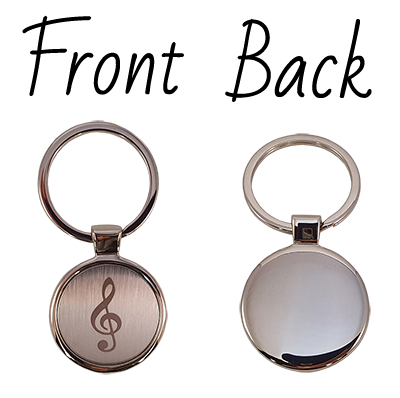 Treble Clef Keychain

A wonderful gift for your favorite music teacher, graduate, or music lover. This keychain features an engraved Treble clef (G Clef) on chrome with satin finish.
Keychain Details:
The keychain measures 2.75 inches long by 1.25 inches across.
Comes in a black gift box.
Plain, shiny back.
$7.50
Have any questions?
See Our FAQ page OR Email us at: reedpros@gmail.com
SHARE: